Pop Gym Special Workshop with the Introvert Room!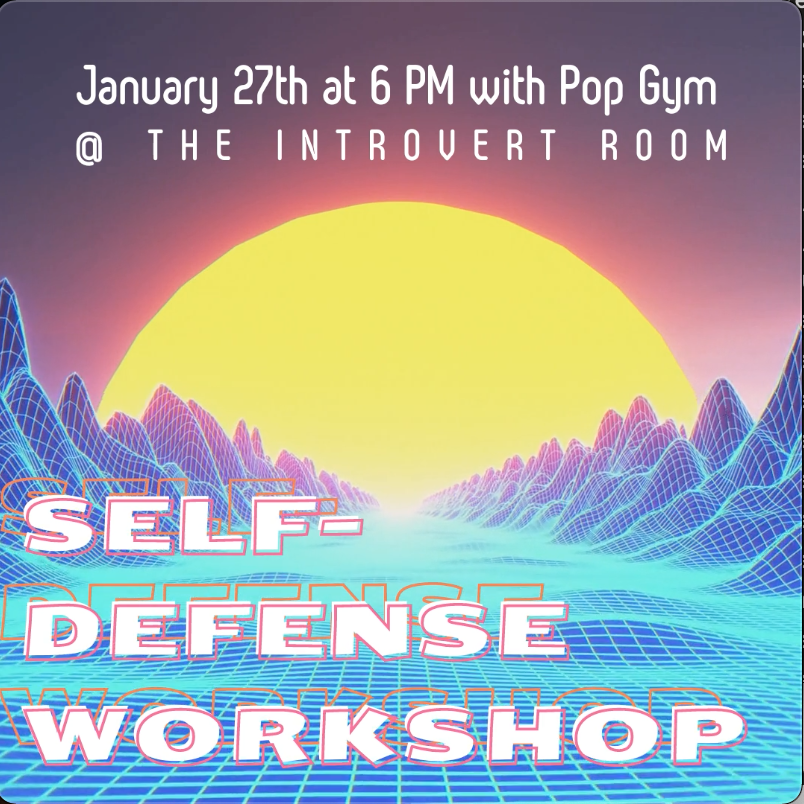 TOMORROW
And we're super excited to be teaming up with the folks at the Introvert Room to bring you our intro to self-defense workshop on 1/27! No need to RSVP, and there's so many ways to watch
Check it out on our Instagram/Facebook (@popgymbk)
or check it out on the Introvert Room's Facebook, Youtube, and Twitch!
We'll see ya Wednesday at 6 PM!
Back to Updates