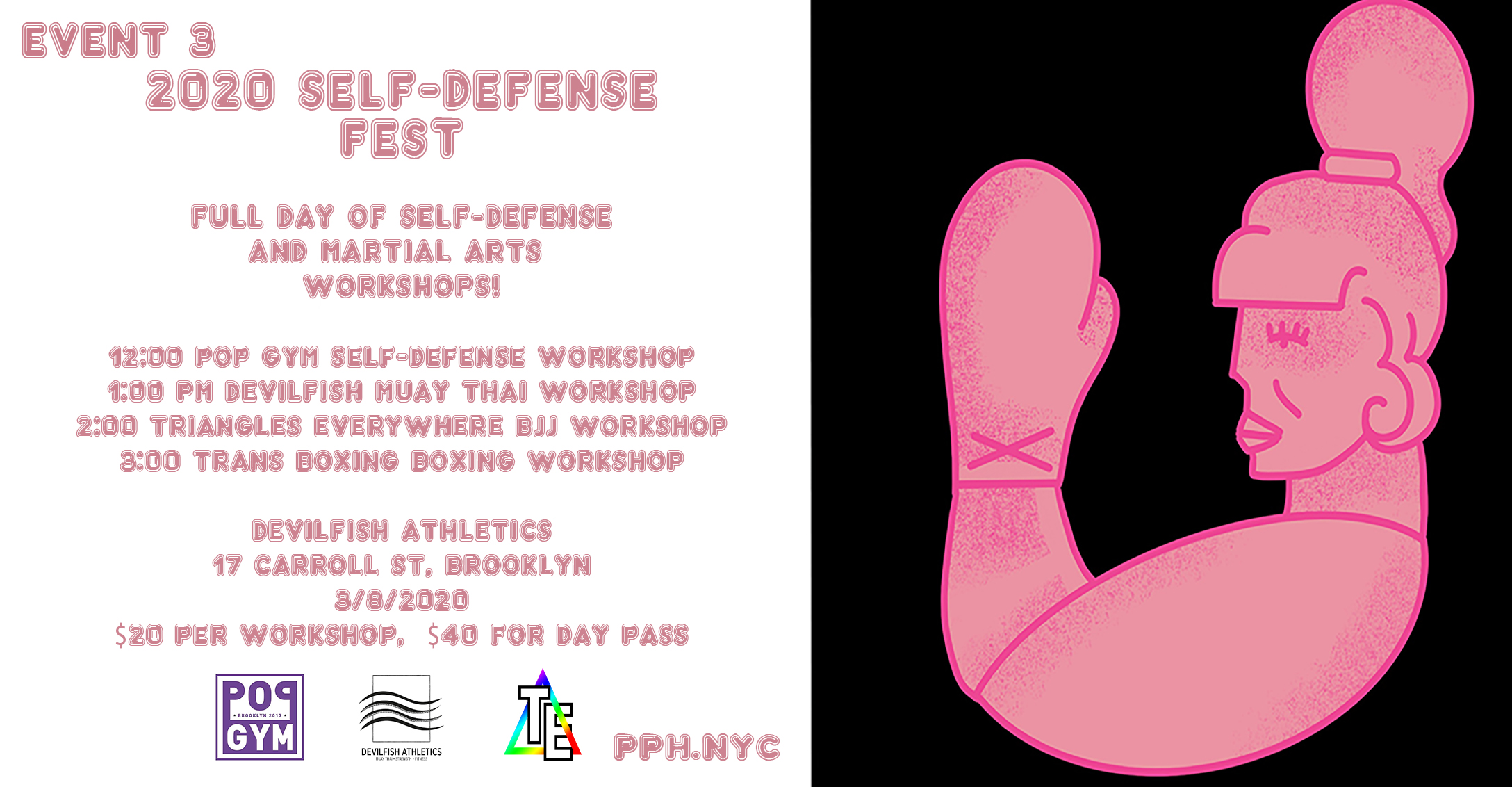 Head to Devilfish Athletics in Red Hook for a full afternoon of self-defense fun! Featuring programming by groups like Pop Gym, Devilfish Athletics, Triangles Everywhere, and Trans Boxing, raising funds for People's Power House.
Event outline
12 PM Pop Gym Self-Defense Workshop
1 PM Devilfish Muay Thai Workshop
2 PM Triangles Everywhere Brazilian Jiu Jitsu Workshop
3 PM Trans Boxing Boxing Workshop
Suggested Donation
$20 for Single Workshop
$40 for a day pass.
Back to Updates