Pop Gym De-Escalation and Intervention Workshop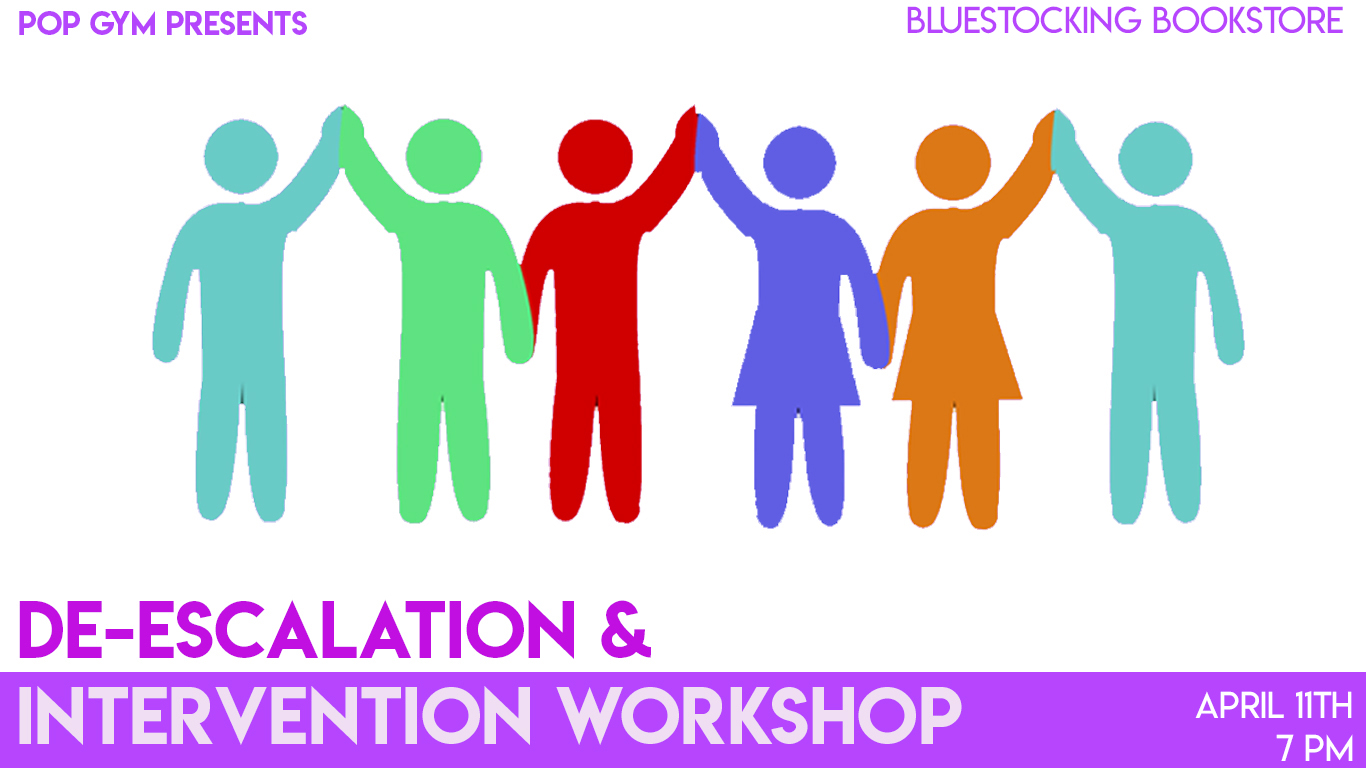 DE-ESCALATION! Whether for you, for someone in your life, or someone whose being messed on the street, de-escalation is an important skillset in your self-defense toolbelt. Come by this workshop from Pop Gym, who will present an introduction to the topic, overviewing tactics and strategies to get your de-escalation game on point. Come for the presentation, stay for the roleplay scenarios.
Pop Gym is an org looking to bring free self-defense/martial arts programming all around the city! Check out our calendar for upcoming events, or go to our website at popgym.org for zines, resources and more good stuff!
Back to Updates