Pop Gym MMA, The Final Episodes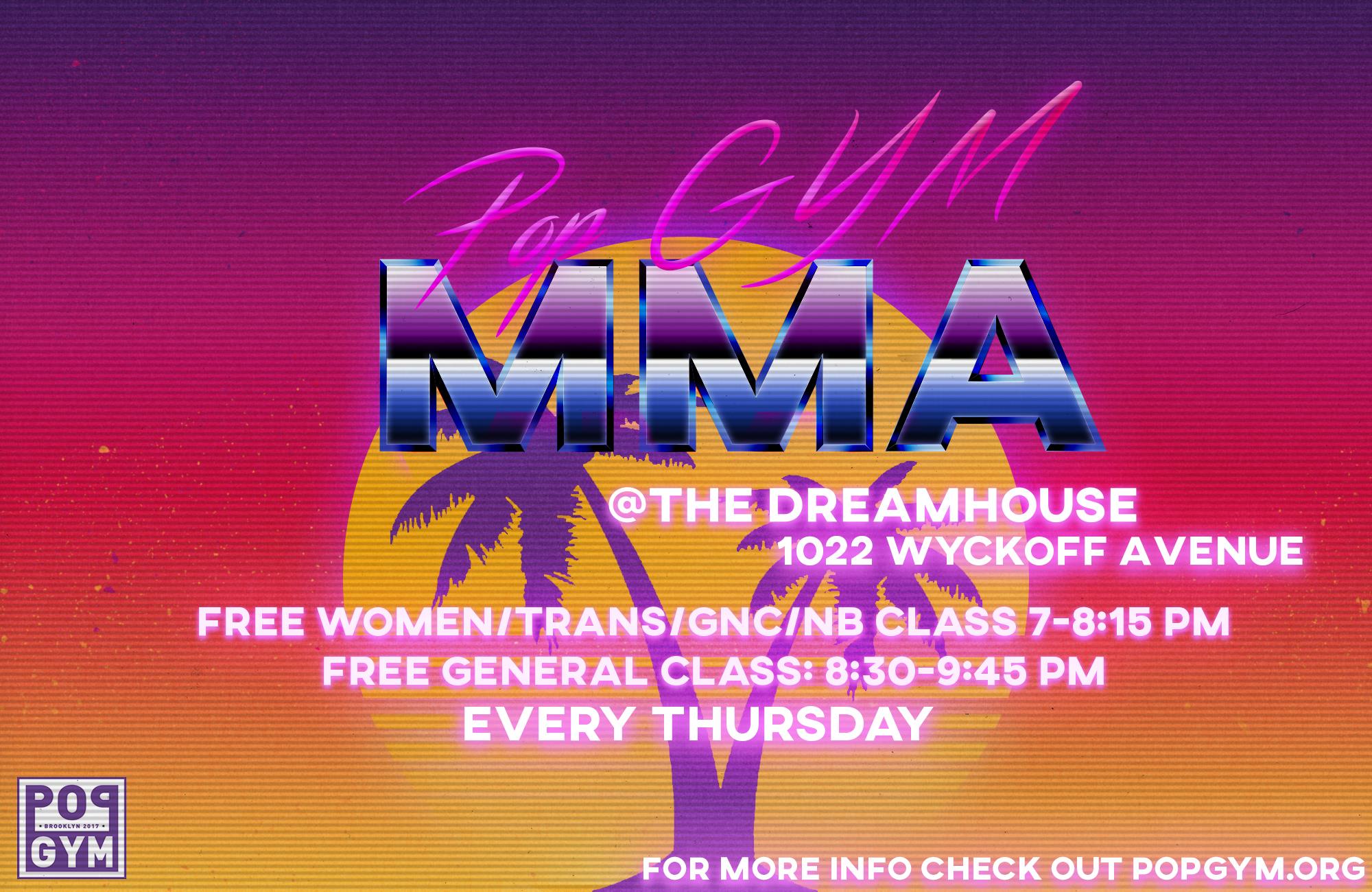 Pop Gym MMA coming to and end at the Dreamhouse! We have just two classes left (01/10 and 01/17) and we would LOVE to see y'all there. We also wanna thank everyone who supported us while we were here, especially folks at the Dreamhouse who gave us this space on a weekly basis. While we're looking for a new spot, punch some pads with us this Thursday!
Pop Gym MMA! A weekly series for folks who want to learn a little bit more than basic self-defense, in a safe, holistic, and body-positive environment.
Come by these free introductory workshops that combine elements of Boxing, Muay Thai, BJJ, and other fighting arts with a pad-smacking-fun workout and an all around good time!
*7:00-8:15: Women/Trans/GNC/NB Class
8:15-9:30 General Class
Wear clothing you don't mind sweating in. Recommended for folks to bring their own wraps (some wraps will be provided). If you got a favorite pair of gloves you like to wear, bring those too!
#kickbutt
Thanks y'all!
Back to Updates