Pop Gym Pop Up at Body Politic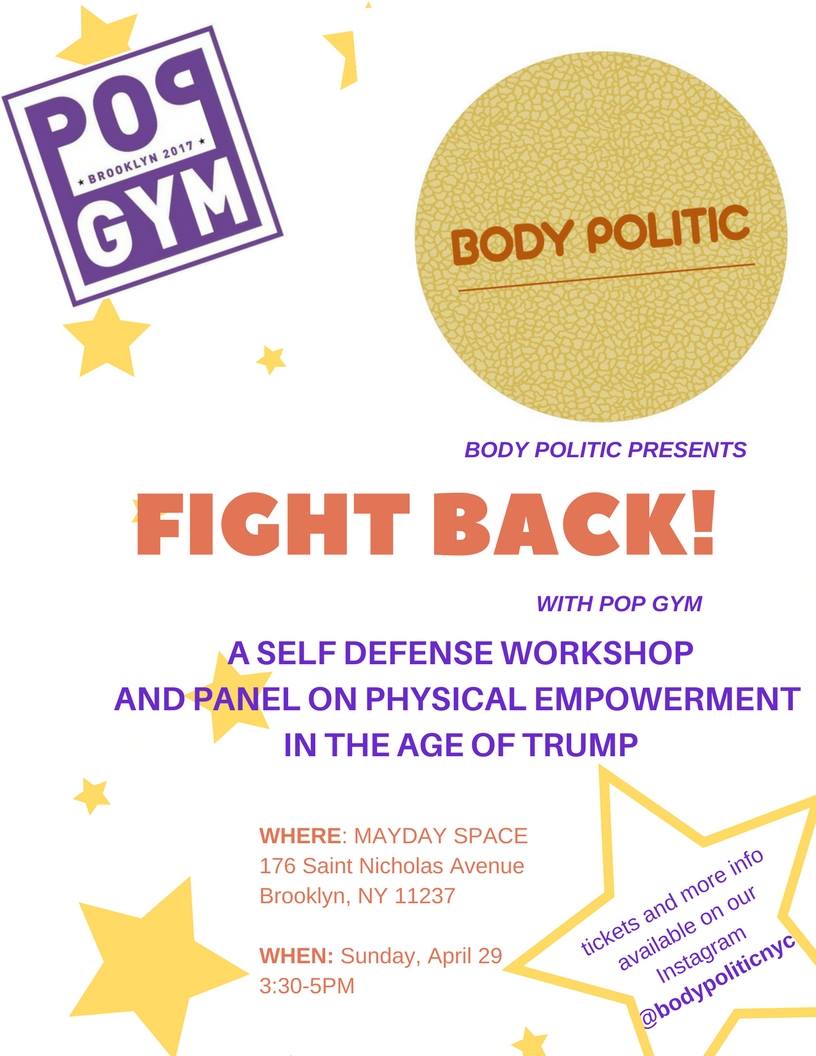 Cool event coming up at MayDay Space in Bushwick on Sunday, April 29th at 3 PM! First, Pop Gym will be leading a real quick self-defense workshop, followed by a panel featuring speakers from Pop Gym, Trans Boxing, Feminist Self-Defense, Chok Sabai and more!
Come by for this cool discussion on Qrad health in the Age of Trump, and meet some rad folks doing some good woork!
Back to Updates